Living Room Floor 0

After

Living Room Floor 0

After

Living Room Floor 0

Before
Living Room Floor 0

After

Living Room Floor 0

Before
Living Room Floor 0

After

Living Room Floor 0

After

Living Room Floor 0

After

Living Room Floor 0

After
Living Room Floor 0

After

Living Room Floor 0

After

Living Room Floor 0

During




Social Bathroom 1 Floor 0

After

Social Bathroom 1 Floor 0

After

Social Bathroom 1 Floor 0

3D

Social Bathroom 1 Floor 0

After
Social Bathroom 1 Floor 0

After

Social Bathroom 1 Floor 0

After

Social Bathroom 1 Floor 0

3D

Social Bathroom 1 Floor 0

After
Social Bathroom 1 Floor 0

After

Social Bathroom 1 Floor 0

After

Social Bathroom 1 Floor 0

3D

Social Bathroom 1 Floor 0

After



Shared Bathroom Floor 1

After

Shared Bathroom Floor 1

After

Shared Bathroom Floor 1

After

Shared Bathroom Floor 1

After

Suite Bathroom 1 Floor 1

After

Suite Bathroom 1 Floor 1

After

Suite Bathroom 1 Floor 1

3D

Suite Bathroom 1 Floor 1

3D
Suite Bathroom 1 Floor 1

After

Suite Bathroom 1 Floor 1

After

Suite Bathroom 1 Floor 1

After

Suite Bathroom 1 Floor 1

After



Suite Bathroom 2 Floor 1

After

Suite Bathroom 2 Floor 1

After

Suite Bathroom 2 Floor 1

After

Suite Bathroom 2 Floor 1

After

Circulation Floor 1

After

Circulation Floor 1

After

Circulation Floor 1

Before

Circulation Floor 1

During
Circulation Floor 1

After

Circulation Floor 1

After

Circulation Floor 1

Before

Circulation Floor 1

After




Suite Bathroom 3 Attic

After

Suite Bathroom 3 Attic

After

Suite Bathroom 3 Attic

3D

Suite Bathroom 3 Attic

After
Suite Bathroom 3 Attic

After

Suite Bathroom 3 Attic

After

Suite Bathroom 3 Attic

3D

Suite Bathroom 3 Attic

After
Suite Bathroom 3 Attic

After

Suite Bathroom 3 Attic

After

Suite Bathroom 3 Attic

3D

Suite Bathroom 3 Attic

After
Suite Bathroom 3 Attic

After

Suite Bathroom 3 Attic

After

Suite Bathroom 3 Attic

3D

Suite Bathroom 3 Attic

3D
Suite Bathroom 3 Attic

After

Suite Bathroom 3 Attic

After

Suite Bathroom 3 Attic

3D

Suite Bathroom 3 Attic

After
House V5
Structure: Masonry and light concrete
Decade of construction: 40
Intervention: Interiors Design,
Planning Application,
Constrution,Planning,
Management and Execution
Work: Full refurbishment
Used

Materials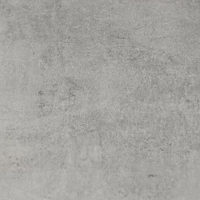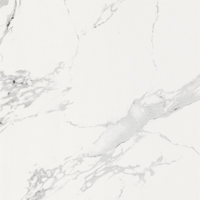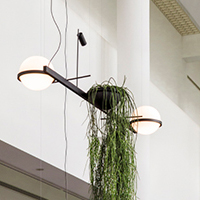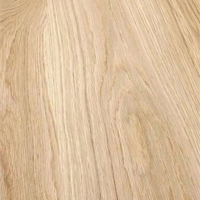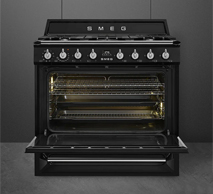 Our intervention
An old warehouse in Marvila, which over the decades served different uses, always linked to commerce and services, was the target of a profound intervention.
We transformed this warehouse into a memorable triplex single-family house.
In the first phase, the entire building underwent a profound structural intervention, with stability and seismic behaviour being reinforced, and the structure prepared for layout changes. We changed the vertical circulation, installing the staircase next to the entrance, which runs along the 3 floors.
The ground floor was dedicated to the social area, which, due to its size, allowed the creation of several distinct living areas as well as an open-space kitchen, the social sanitary installation and even a technical area.
On the central floor, children's, guest and support rooms were located, as well as a laundry room.
The private area, reserved for the master suite which includes a walking closet, a private room and a work area, is located on the top floor, taking advantage of the entire attic which, due to its size and ceiling height, was possible to license for residential use.
On the roof, skylights were installed to illuminate the stairwell, ensuring the arrival of natural light to the ground floor, also illuminating the open staircase, which guarantees strong vertical communication between the floors. A mansard window was installed in the work area for greater connection to the outside.
Thermal insulation, natural ventilation and air conditioning are aspects of great importance, and were addressed in a specific intervention, alongside new technical installations.
Despite being a loft, the environment is welcoming and engaging, suitable for family comfort, which was achieved with the choice of materials such as natural wood on the stairs, traditional coverings, custom carpentry elements and the central fireplace.
The classic touch applied in a contemporary way, present in some design options, particularly in the kitchen and bathrooms, refers to the history of the building and the neighborhood, and frames and personalizes the entire project.