Circulation Floor 0

After

Circulation Floor 0

After

Circulation Floor 0

Before

Circulation Floor 0

After
Circulation Floor 0

After

Circulation Floor 0

After

Circulation Floor 0

Before

Circulation Floor 0

During





Dining room Floor 0

After

Dining room Floor 0

After

Dining room Floor 0

Before

Dining room Floor 0

During
Dining room Floor 0

After

Dining room Floor 0

After

Dining room Floor 0

Before
Living Room Floor 0

After

Living Room Floor 0

After

Living Room Floor 0

Before

Living Room Floor 0

During
Living Room Floor 0

After

Living Room Floor 0

After

Living Room Floor 0

Before

Living Room Floor 0

During
Social Bathroom Floor 0

After

Social Bathroom Floor 0

After

Social Bathroom Floor 0

Before

Social Bathroom Floor 0

3D


Bathroom Suite 1 Floor 0

After

Bathroom Suite 1 Floor 0

3D

Bathroom Suite 1 Floor 0

Before

Bathroom Suite 1 Floor 0

During
Bathroom Suite 1 Floor 0

After

Bathroom Suite 1 Floor 0

After

Bathroom Suite 1 Floor 0

3D

Bathroom Suite 1 Floor 0

After


Circulation Floor 1

After

Circulation Floor 1

After

Circulation Floor 1

Before

Circulation Floor 1

During
Circulation Floor 1

After

Circulation Floor 1

After

Circulation Floor 1

Before

Circulation Floor 1

After



Closet Suite 2 Floor 1

After

Closet Suite 2 Floor 1

After

Closet Suite 2 Floor 1

During

Closet Suite 2 Floor 1

After
Bathroom Suite 2 Floor 1

After

Bathroom Suite 2 Floor 1

After

Bathroom Suite 2 Floor 1

3D

Bathroom Suite 2 Floor 1

After
Bathroom Suite 2 Floor 1

After

Bathroom Suite 2 Floor 1

After

Bathroom Suite 2 Floor 1

3D

Bathroom Suite 2 Floor 1

After


Bathroom Suite 3 Floor 1

After

Bathroom Suite 3 Floor 1

After

Bathroom Suite 3 Floor 1

Before

Bathroom Suite 3 Floor 1

During

Bathroom Suite 4 Floor 1

After

Bathroom Suite 4 Floor 1

After

Bathroom Suite 4 Floor 1

During

Bathroom Suite 4 Floor 1

3D
Bathroom Suite 4 Floor 1

After

Bathroom Suite 4 Floor 1

After

Bathroom Suite 4 Floor 1

After

Bathroom Suite 4 Floor 1

After




Outdoor Circulation

After

Outdoor Circulation

After

Outdoor Circulation

Before

Outdoor Circulation

During
Outdoor Circulation

After

Outdoor Circulation

After

Outdoor Circulation

Before

Outdoor Circulation

During
Outdoor Circulation

After

Outdoor Circulation

After

Outdoor Circulation

Before

Outdoor Circulation

During
Outdoor Circulation

After

Outdoor Circulation

After

Outdoor Circulation

Before

Outdoor Circulation

During

House V4
Structure: Reinforced concrete
Decade of construction: 60
Intervention: Interiors Design,
Planning Application,
Constrution,Planning,
Management and Execution
Work: Full refurbishment
Used

Materials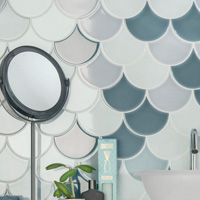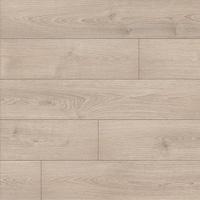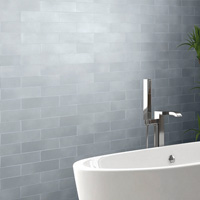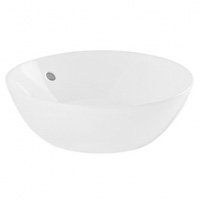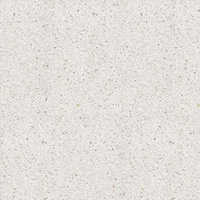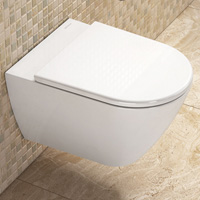 Our intervention
Global project with licensing from CMC for the alteration of a house with installation of swimming pool and exterior requalification.
Facing a house in its original state, dating from 1960, we were given the objective of maximizing its full potential.
Good location, quiet area, with generous areas, but it was a dark space, without personality, which asked for clarity and spaciousness.
As it is a masonry construction with simple concrete elements, prior to the legislation on seismic behavior, the approach could not be too intervening with regard to demolitions and alterations. It was necessary to carefully analyze the resistant structure to define the limits to eventual layout changes. Even so, with occasional interventions, it was possible to create a large social area, totally communicating and 4 rooms, all in suite.
Several storage spaces have been added, with new wardrobes and an old and unusable garage has been transformed into a multipurpose outdoor access space. On the façade we chose to improve symmetry and increase the natural light inside by expanding the access doors to the outside.
In the garden we implanted a small, but well framed swimming pool, which, being elevated, vigorously marks the leisure space.
Of course, comfort has not been overlooked and particular attention has been paid to all elements that improve usability. We applied thermal insulation from the ETICS exterior, false ceilings with insulation were placed and the tile roof was replaced. For window frames, the option fell on PVC with glass with low thermal emissivity. A natural ventilation system was also installed to guarantee the renewal and quality of the air and an air conditioning system with central heating by a heat pump.
In terms of finishes, in view of a potential use in short renting, we opted for resistant materials, such as an AC5 floating floor, in a clear tone, which together with the white doors and baseboards enhances the general brightness.
In the sanitary facilities, neutral and welcoming options.