Project

Campolide - Lisboa
Apartment T2
Structure: Reinforced concrete
Decade of construction: 40
Intervention: Interiors Design,
Management and Execution
Work: Full refurbishment
Used

Materials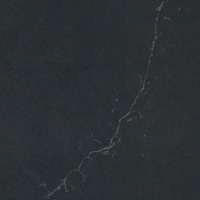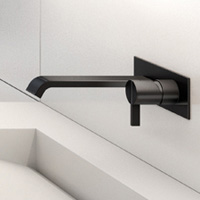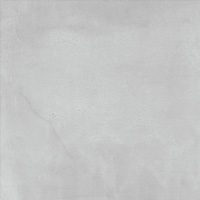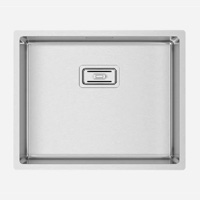 Our intervention
2-bedroom apartment, for full rehabilitation.
As it is a building from the first half of the 19th century. XXI, with mixed structure - masonry walls and concrete slab, all walls are considered structural, so layout changes, if any, must be minimal and detail. This is what we did in this case to be able to meet the needs of our customers, more functionality in the kitchen and bathroom and above all more storage space.
Whenever possible, we benefited from the recovery of the original elements, so after the execution of new water, gas, sewage, and electricity networks, we proceeded to the recovery of the wooden floor in hardwood, through a deep sanding and varnishing with water-based varnish. The same with the existing doors, subject to a deep recovery, including changing the opening direction, where necessary, and replacing the closing hardware. In the sanitary installation and in the kitchen, new coatings were applied to the walls and floors.
With small adjustments and realignments of walls and some doors, it was possible to change the layout of the kitchen and the sanitary installation.
In this one, we eliminated the bathtub and created a free-flowing shower tray with a stool and, above all, including made-to-measure furniture, integrated, we achieved the desired storage space. The washbasin and the wall covering made of Silestone, the round mirror and the black elements, give the space the detail and atmosphere necessary to embody such an exquisite space.
In the kitchen, we were able to increase the storage and counter space by changing the layout, which is complemented by the extra space obtained through the application of made-to-measure furniture for the laundry room/marquise, properly thermally insulated, and without forgetting the dedicated areas to Tareco.
In the hallway, we installed a closet and an extra storage space on the false ceiling, which is accessed from inside the closet.
We didn't invent an area, but we can improve the experience of a space with more storage areas, more functionality, and more surroundings.